Door County in Wisconsin is known for its small-town charm, cherries, fruit wines, and the freshest whitefish on the planet. The many tiny townships have their own unique niche as you head north up the peninsula.
While perhaps often overlooked as a Door County destination, Sturgeon Bay is one place to add to your itinerary on your next trip to the Door Peninsula. Or a great option for a weekend trip if you don't have time to drive all the way up the peninsula.
From scenery to shopping, hiking to dining, you'll find all the small town amenities in the largest city in the Door Peninsula.
Here are some must-see stops in Sturgeon Bay. 
Things to Do in Sturgeon Bay
The Farm
Since 1965, The Farm has been one of the most family-friendly places you'll find in the Door Peninsula. Here you can immerse yourself into real farm life by interacting with animals, historic buildings, farming implements, and more.
Walk the grounds and experience "a living museum of rural America." And while you're there, take the time to bottle feed some baby animals to score 100 on the cuteness scale.
The Farm is open seasonally from Memorial Day through mid-October and has an entrance fee.
The Garden Door
A plant lover's paradise awaits at the Garden Door just north of Sturgeon Bay. Walk the grounds to discover all types of regional plants and flowers presented in their natural ecosystems. 
Maintained by Door County Master Gardeners, you'll find dazzling displays of color and beauty in the summer. With a fairy garden, double kaleidoscope, and the play area, kids will love it too!
Open every day from dawn until dusk, and there is never a fee, but they do accept donations.
Explore the Lighthouses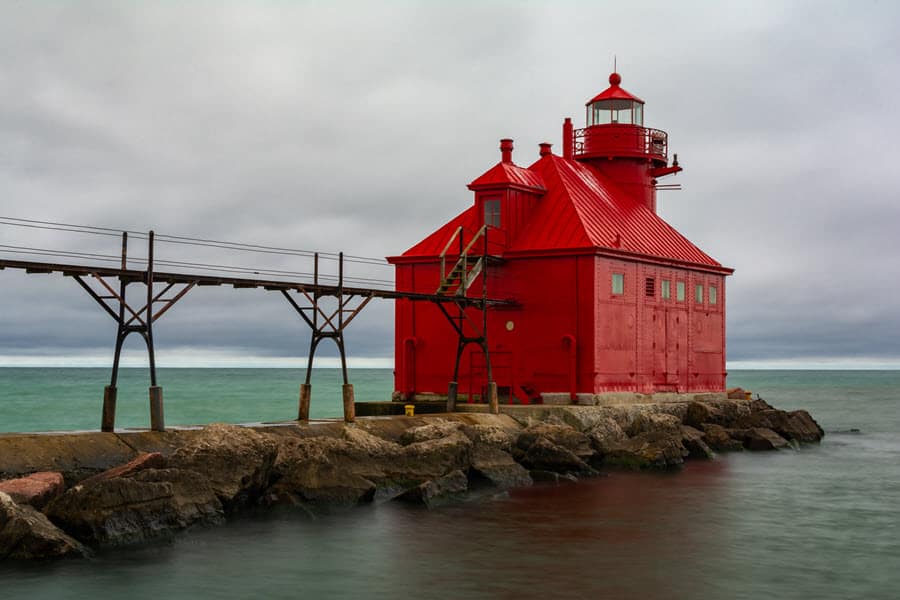 Naturally, a city located on a peninsula of one of the great lakes will have some historic lighthouses to keep the ships safe. Sturgeon Bay has a few different ones that are all worth a visit, especially during the Lighthouse Festival every June.
The Sturgeon Bay Canal North Light is a bright red fully operational U.S. Coast Guard station originally built in 1882 so ships could avoid the notorious "death's door. Walk to the end of the lower level breakwall to get a close-up glimpse of this structural behemoth.
In the same area as the Light, you'll find the Sturgeon Bay Ship Canal Pierhead Lighthouse, which was erected in 1899 to improve the visibility of the shoreline for incoming ships.
The picturesque Sherwood Point Lighthouse was the last lighthouse on the Great lakes to be automated. You can get an up-close look during a Lighthouse Festival. Otherwise, you'll have to view it from Olde Stone Quarry County Park or by boat.
Door County Maritime Museum
The Door County Maritime Museum is a major local attraction for maritime history buffs. But you don't have to be a history buff to appreciate all the museum has to offer.
The museum features information on the local fishing industry and the pioneers who paved the way. The museum is a fun way to spend a few hours of the day. The location on the busy waterfront sets the perfect tone for an afternoon of learning and appreciation.
Hours change seasonally, and there is an admission fee.
Explore the Shops of Downtown Sturgeon Bay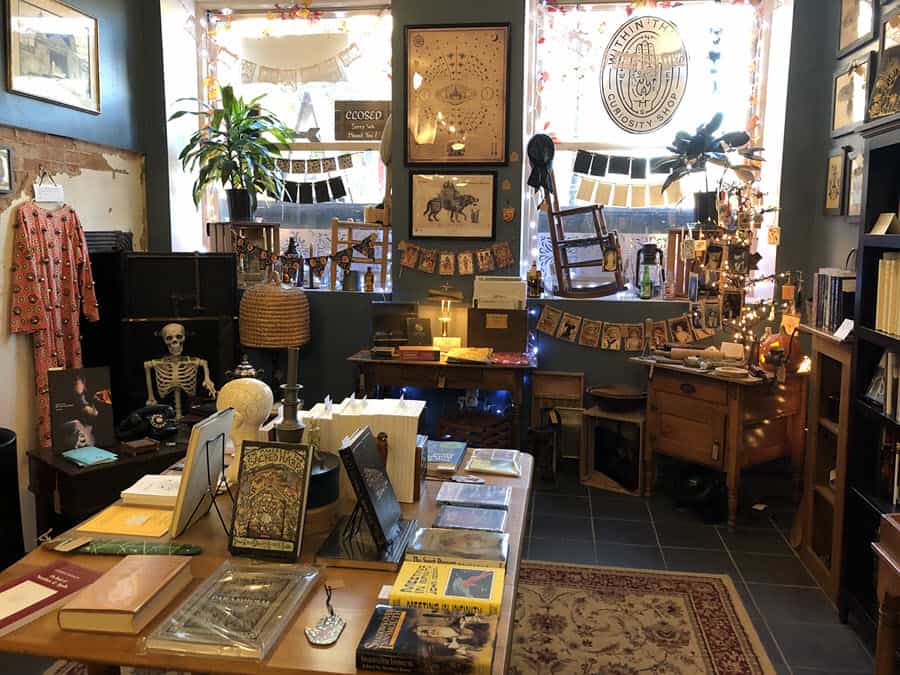 If you're looking for something unique from a local-owned proprietor, the shops in Sturgeon Bay will not disappoint.  
The historic Third Avenue District is one of the most diverse shopping areas in the city. You'll find everything from art museums and galleries to booksellers and a candy store. And for a truly unique experience, stop by Within Things, which deals in everything from rare books to herbal tinctures.
For those folks who love to work with their hands or love to let their creativity shine, Jefferson Street is a must-stop shopping destination. Door County Rubber Stamps & Scrapbooking features thousands of one-of-a-kind designs. 
Kayak or Paddleboard
Being that Sturgeon Bay is the gateway in the Door Peninsula, there's no shortage of adventures that await anyone who loves being on the water.
A great way to take in the majestic shorelines around the peninsula is by kayak. Bay Shore Outfitters offers kayak rentals, sales, and guided tours of three of the most picturesque coastlines, including breathtaking sunset tours.
Bay Shore Outfitters also rents stand-up paddleboards to enjoy a more relaxing day on the water.
Cave Point County Park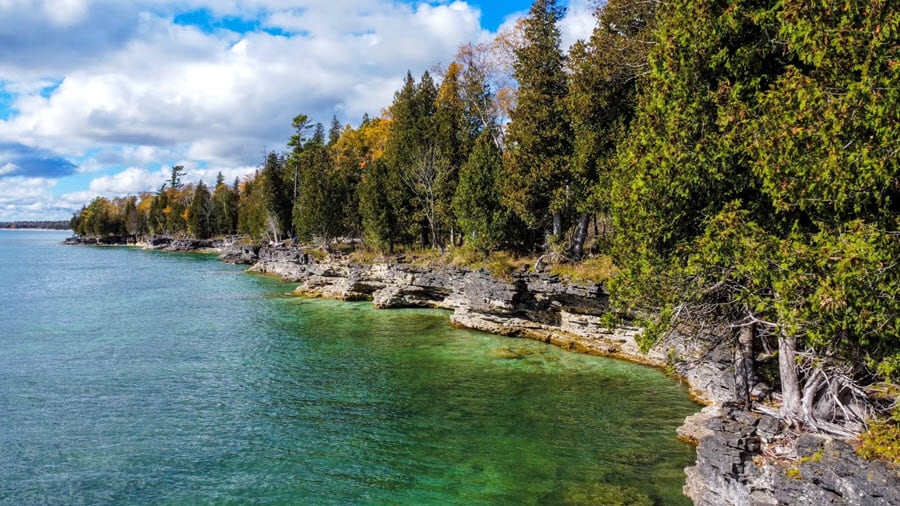 No matter what time of year you visit Sturgeon Bay, your trip just won't be complete until you visit the iconic Cave Point County Park.
There's no equal to the blue water fiercely crashing into the natural limestone cliffs in the summer. And in the winter, the smooth milky ice encapsulates the cliffs, magnifying the depth of the caves beneath.
If you're up for a trek and a little exploring, a hiking trail leads all the way to Whitefish Dunes State Park. Or, to best experience all this shoreline has to offer, travel by kayak on one of the calmer days.
Whitefish Dunes State Park
Being a beach bum doesn't get any better than at Whitefish Dunes State Park. With over a mile of sandy beach and the highest dunes in the state, it's the perfect place to spend a day catching rays or playing in the waves. 
Winter is also a great time of year to visit while spending a day skiing or snowshoeing the 14.5 miles of trails. 
Potawatomi State Park
Potawatomi State Park is one of the largest parks in the area and is sure to offer activities for every nature lover. 
The park's inclusive boat launch and pier are a fisherman's paradise, while the beautiful picnic areas and playground are great for families. Some of the best hiking in Door County can be found here, including Tower Trail with what may be the most photogenic view of the area.
Camping here can be especially rewarding as the crowds tend to head further north. Don't forget to bring your bikes and ride the trails, and your pets are welcome too.
Related Posts:
Best Wisconsin State Parks: Survey of Wisconsin State Park Lovers
Things to Do in Manitowoc and Two Rivers
Things to Do in Bayfield and the Apostle Islands
Places to Eat around Sturgeon Bay
Donnie's Glidden Lodge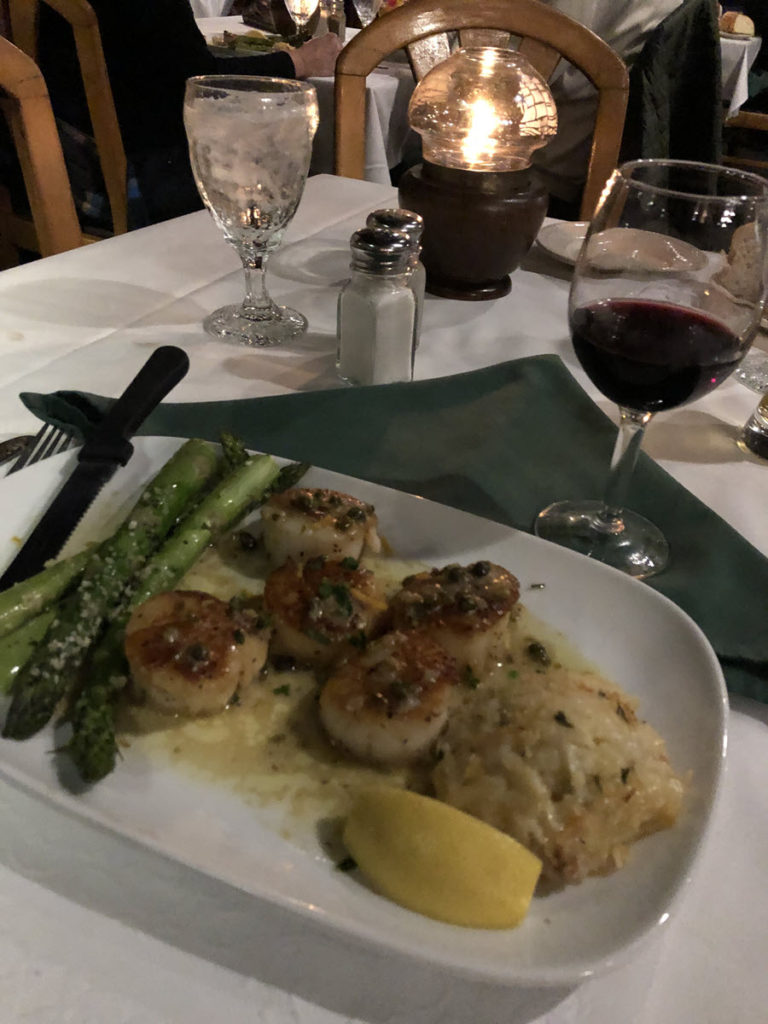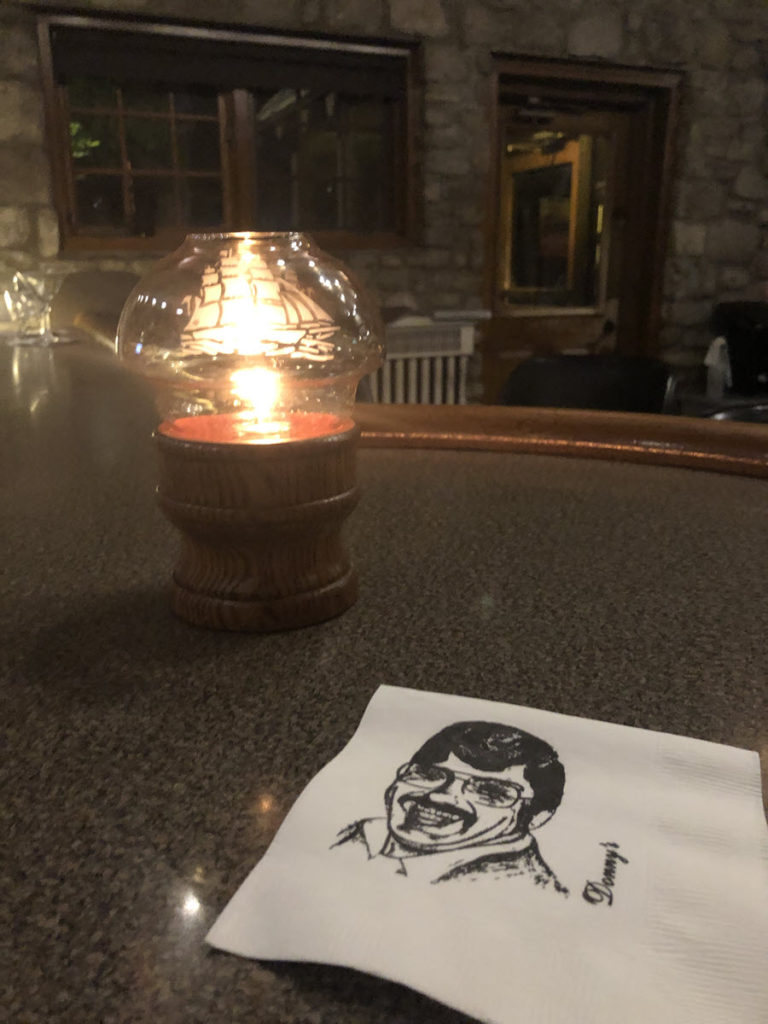 For an authentic Wisconsin Supper Club experience, don't miss Donnie's Glidden Lodge overlooking Lake Michigan.
Come early for a classic Old Fashioned with a view on the outdoor patio, then sink your teeth into the gorgonzola and merlot sauce tenderloin, the Glidden. Be sure to stay for something off their tempting dessert menu to satisfy your sweet tooth.
Birmingham's Bar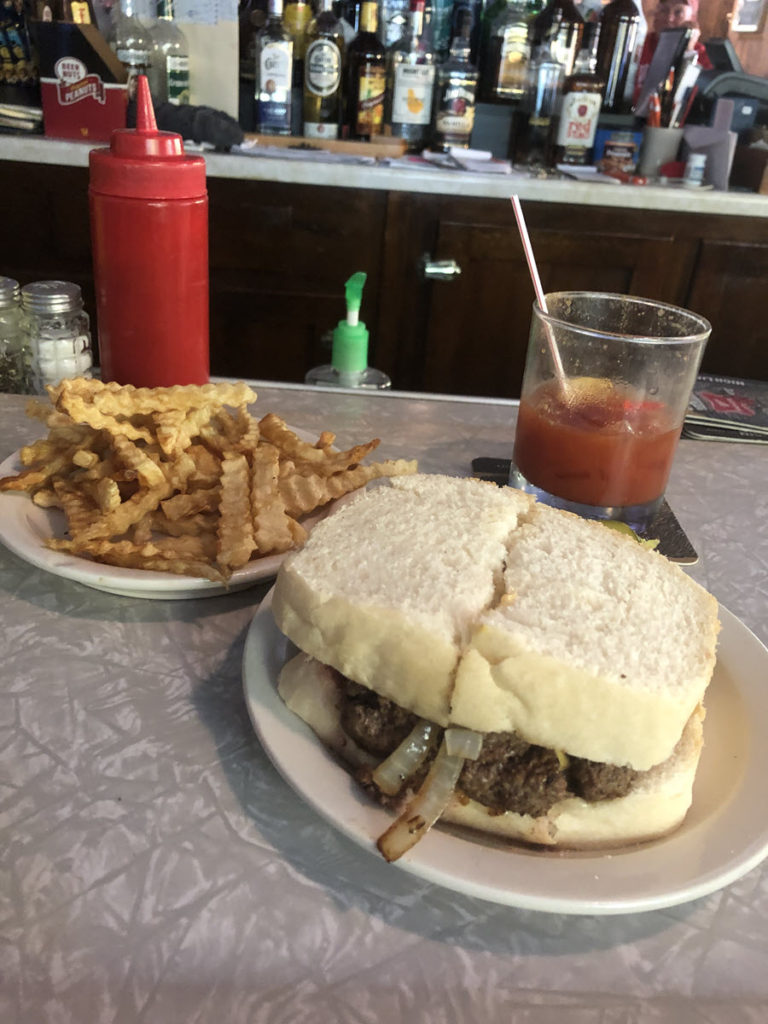 Whether you want to sit down to watch the big game or just have a great meal and beer, Birmingham's Bar is the place.
This tiny hidden gem on the city's bayside has likely the best burger in all of Door County. If you stop by early on a Saturday, you might be lucky enough to get your delicious burger served on June's fresh homemade white bread.  
While the daily menu features a bevy of appetizers, sandwiches, pizzas, and salads, there are typically more than 10 gourmet daily specials ranging from BBQ baby back ribs to frog legs. Birmingham's takes cash or checks only, but there is an ATM on the premises. 
Kitty O'Reillys Irish Pub
Be sure to bring your appetite when you stop in at Kitty O'Reillys Irish Pub. With an enormous food and drink menu, and even bigger portions, you'll never leave hungry.
Don't be fooled; Kitty's is anything but a typical Irish pub. The menu features 10 colossal loaded half-pound burgers, fish or lobster tacos, and "trailer trash mac & cheese", along with traditional Irish favorites like corned beef and cabbage.
If you prefer to have your meal in a glass, stop by on a Sunday for the aptly named "loaded bloody mary" served with enough fixings to make a meal in their 20 oz goblet. There's no better place to watch sports than on their patio with tons of big screens.
Blue Front Cafe
Perhaps the best little brunch/lunch spot in town is the upbeat Blue Front Cafe. The eclectic menu strives to incorporate fresh, local seasonal ingredients.
The elevated classic cafe/diner menu includes nuanced classics like a meatloaf sandwich made with organic beef and pork and a Vietnamese banh mi sandwich integrating house-made Neuske's liver pate.
Hours are limited, so be sure to check the website before stopping by.
Places to Grab a Drink around Sturgeon Bay
Simon Creek Vineyard
One of the premier destinations in Door County for wine tastings has become Simon Creek Vineyard. 
The Double Gold Medal-winning Untouchable Red and the most popular Door County Cherry wine are the stars of the robust roster of wines. But be sure to take advantage of a tasting to pick your personal favorite.
During the warmer months, enjoy live music out on the deck. 
Door Peninsula Winery and Door County Distillery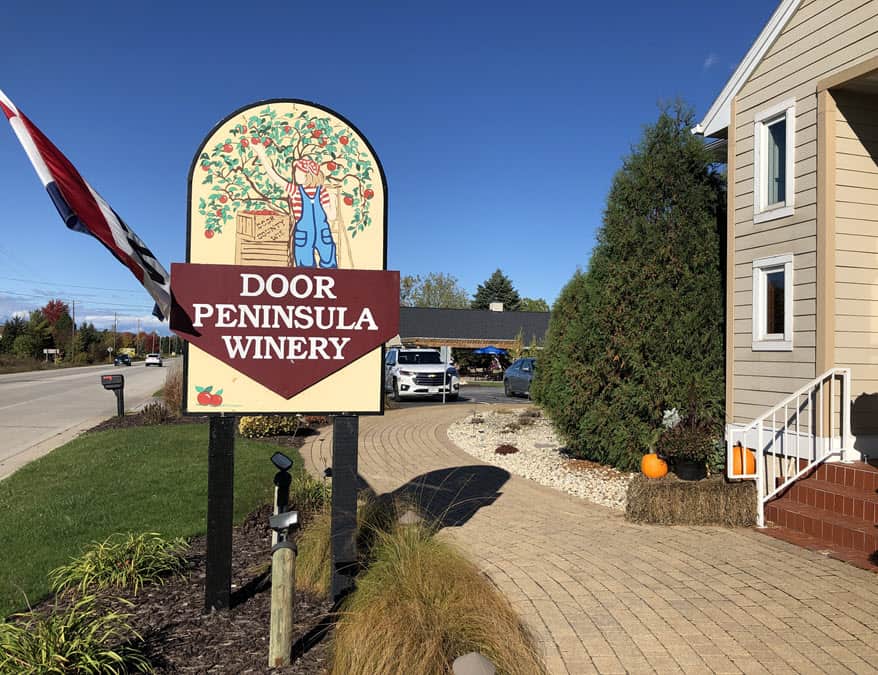 Wine or cocktail? Such a dilemma. The good news is that you can have both at the location that houses Door Peninsula Winery and Door County Distillery. 
Door Peninsula winery offers many fruit wines that the area has come to be known for, along with more traditional grape wines, blends, and ciders. The outdoor wine garden is open during the warmer months. Stop inside for a tasting or shop for gift and food items.
Located in the same space, Door County Distillery offers a variety of spirits, ranging from apple brandy to bourbon. Just like the wines, you can do a spirits tasting or just have them mix up a creative cocktail and enjoy it on the outdoor balcony.