Who Are The Winding Road Trippers?
About Us
Hi! We are Mel and Craig and we created The Winding Road Tripper to help you get out and explore the world around you both near and far. 
We love road trips and getting outside.  And we can't wait to share all of our adventures and the lessons learn along the way.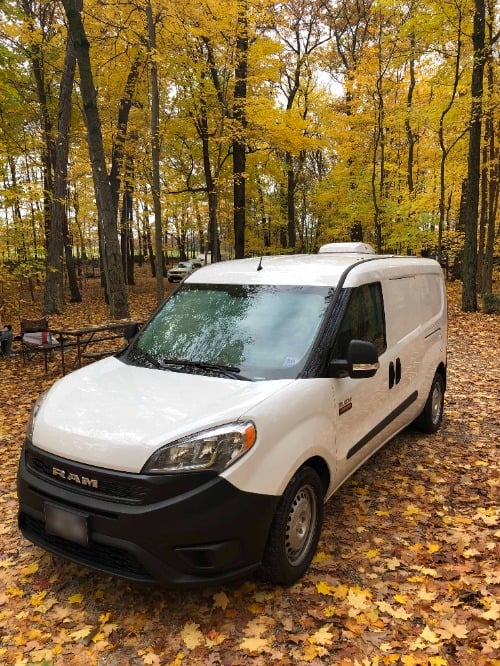 About Albie the Campervan
This is Albie, our weekend adventurer. 
Albie is a Ram Promaster City that was converted into a small campervan by Voyager Campervans in Minneapolis, MN.
Our van is the perfect size for both our road trips and weekend adventures all while doubling as our car during the workweek. 
Albie was named after a scene in the movie Garden State where Andrew and his friends visit a man named Albert. Albert spends who is spending his time exploring a deep abyss. The scene ends with the following quote:
Andrew: Hey Albert. Good luck exploring the infinite abyss.
Albert: Thanks. Hey, you too
With Albie, we are ready at a moment's notice to explore the vast world around us.