The Wisconsin supper club is one of our favorite things to explore as we travel around our home state of Wisconsin. We even plan some of our trips around checking out a new supper club!
Unfortunately, there wasn't an easy-to-use resource to see where the nearest supper club was when we were traveling or trip planning. We found that simply Googling "nearest supper club" did not always bring up the nearby supper club options. 
Therefore, we put together a customized Google Map of all the Wisconsin supper clubs we could find. This way, we had a digital map with us while we road tripped through Wisconsin.
We love our map so much that we thought others could use it. 
So here is our map of all of the Wisconsin supper clubs we found as of March 20, 2022. 
You can easily save it to your phone or computer to use on all your adventures!
And if you really love Wisconsin Supper Clubs, these books are great to have either in your car or on the coffee table.
Wisconsin Supper Club Map
How to Use This Map: Click on the icon on the top left-hand corner. You will now see a list of all Wisconsin supper clubs.

For more info on each, click on the map icons.

To see the map in more detail, click on the [ ] in the top right-hand corner. This will bring to a larger map where the details of each point can be found by clicking on the location point name in the list on the left.

You can also save the map for your own use; click the ⭐to the right of the map name. This will save the map to your Google Maps where you can make a copy and use it for your own trip planning.

Do you want to create your own Google Map? Check Out How to Plan a Road Trip With Google Maps
What is a Wisconsin Super Club?
Unfortunately, no hard and fast rules make something a "supper club" and not just a restaurant. But if I had to explain what a supper club was to someone from out of state, I would say tell them this:
A supper club is a destination. 
Generally, it's a locally owned and operated restaurant only open for dinner and maybe weekend brunch. They have a cozy ambiance and friendly staff. It's a place you feel welcome even if you are from out of town. 
For drinks, supper clubs specialize in Old Fashioneds, and many have delicious ice cream drinks available for dessert. 
And for food, supper clubs will all have delicious steak options and traditional seafood dishes like scallops, shrimp, and lobster. Often there are chicken and vegetarian options. Also, many supper clubs have relish trays at the table or a salad bar to enjoy before your meal. 
Favorite Wisconsin Supper Clubs
With so many Wisconsin supper clubs, it's hard to choose a favorite. And, honestly, there is not a consensus among Wisconsin supper club enthusiasts as to which is best. 
What makes Wisconsin supper clubs so fun is the exploration. So each time you are traveling about the state, take a look at the map and find your nearest Wisconsin supper club to try checkout for dinner. 
But if you are looking to try some of the crowd-favorites, here are a few to look into. 
Ishnala – Wisconsin Dell's
If you had to pick one Wisconsin Supper Club to visit, Ishnala in Wisconsin Dells would be an excellent choice.
Known for its excellent service, stellar ambiance, and location on Mirror Lake, this supper club is one you won't forget. The Old Fashioneds are delicious, and the food is worth the wait you'll likely have.
Ishnala does not take reservations, and it's not uncommon for there to be a 3-hour wait at 4 pm on the weekend. But with ample space to grab a drink and take in the scenery while you wait, the time will fly. 
Del-Bar – Wisconsin Dell's
If the wait at Ishnala isn't for you, you won't be disappointed with heading to Del-Bar instead. 
Many Wisconsin supper club enthusiasts think Del-Bar is superior to Ishnala. And we have to say it's definitely a great choice. 
Del-Bar is a classic Wisconsin supper club that has stood the test of time. The service is welcoming and on point, while the food and drinks are hard to beat. 
Schwartz Supper Club – St. Anna
Schwartz Supper Club in Northeast Wisconsin is the classic small-town supper club that Wisconsin is known for. 
The food is impeccable, and the atmosphere is cozy and welcoming. Get there early and settle in at the bar for a pre-dinner drink and appetizer if heading on the weekend. 
And if you're here on an Elkhart Lake race weekend, you never know who you'll be able to see dining on some delicious prime rib.
Maiden Lake – Mountain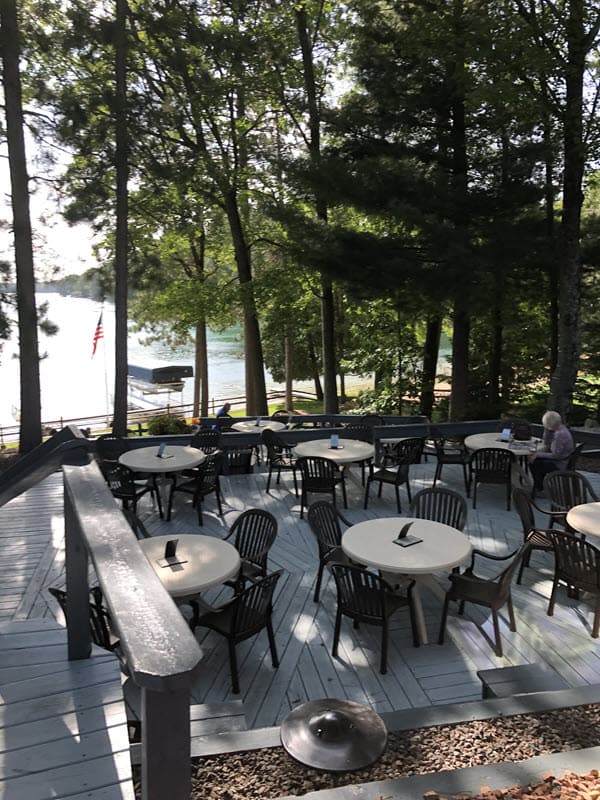 Located in the Chequamegon-Nicolet National Forest, Maiden Lake Supper Club is the perfect stop on a warm summer evening.
Start your night out with an Old Fashioned on the 3-tiered patio overlooking Maiden Lake. 
Then make your way into the quaint dining area for a delicious supper. The relish tray and small loaf of bread are lovely, and the entrees will not disappoint. 
Once dinner is over, stick around for an ice cream drink on the patio.
Donny's Glidden Lodge – Sturgeon Bay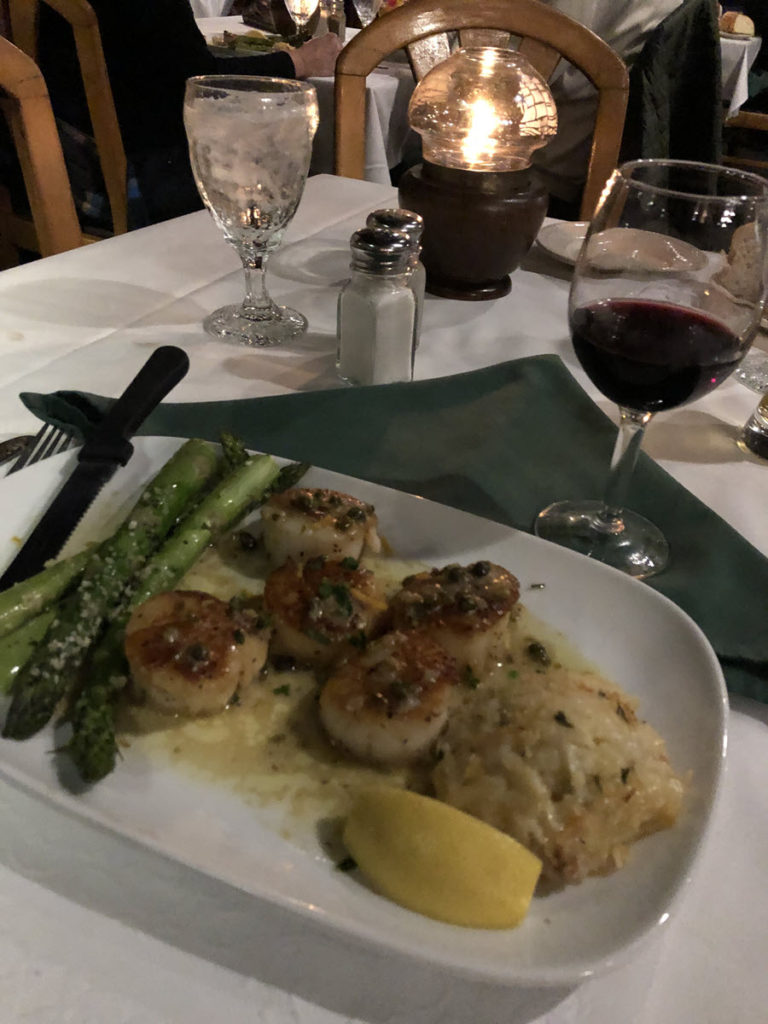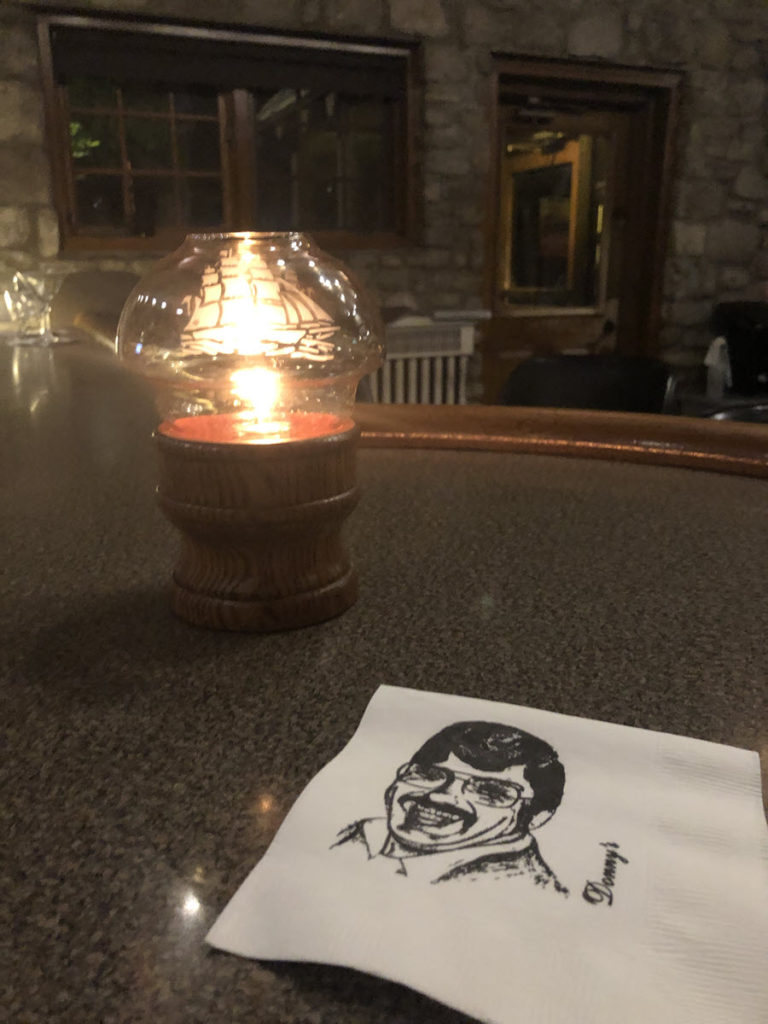 When looking for things to do in Sturgeon bay, don't miss out on dining at Donny's Glidden Lodge. 
This supper club has a cozy up north feel with a beautiful view of Lake Michigan. 
The Old Fashioned is delicious, and the steaks are done to perfection. The restaurant is part of a lodge with great rooms and suites for rent.
For More Wisconsin Adventures:
Wisconsin Waterfall Map with 2 Itineraries
Wisconsin Campground Map
Best Things to do in Milwaukee
Places to Hike in Wisconsin